Japan Parking Association
---
Shin-Yurakucho Bldg., 12-1, Yurakucho1-chome, Chiyoda-ku, Tokyo, 100-0006
---
---
Network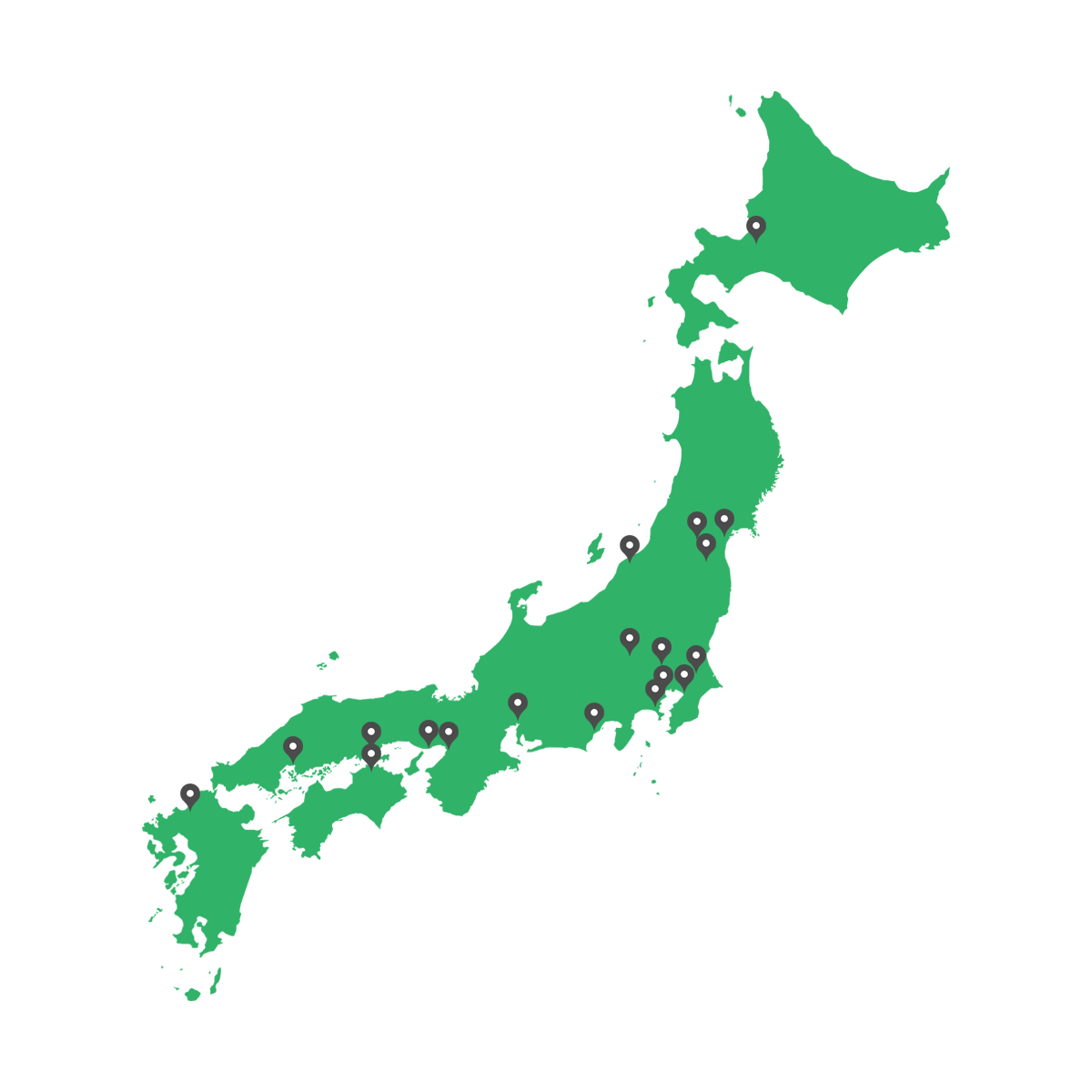 Sapporo Parking Association
Yamagata Parking Association
Sendai Parking Association
Fukushima Parking Association
Niigata Parking Association
Takasaki Parking Association
Ibaraki Parking Association
Saitama Parking Association
Chiba Parking Association
Tokyo Parking Association
Yokohama Parking Association
Shizuoka Parking Association
Nagoya Parking Association
Osaka Parking Association
Hyogo Parking Association
Okayama Parking Association
Hiroshima Parking Association
Takamatsu Parking Association
Fukuoka Parking Association
---
Provide guidance and advice for promoting and improving parking and parking business
Carry out surveys and research into specific issues around parking and parking management
Make proposals to the Japanese government about transport policy, parking regulations and urban planning
Provide training opportunities for parking Professionals
 Carry out public relations about specific issues on parking business in general, for instance, facilities' maintenance, management and operation through activities such as publishing Association's Bulletins "PARKING"
Any other necessary activities for achieving above
---
We, Japan Parking Association, conduct, in concert with 19 regional parking associations, diverse activities in line with our basic policies which include cooperating with governmental policies concerning parking, trying to promote information exchange and relationships between Members, encouraging sound development in parking business and contributing to public interest.
---
Organization and Activities
Beside the annual General Assembly and the Board meetings which are a decision-making body of our Association, we have 8 expert committees in charge of general affairs, financial affairs, planning, organization, legal affairs, research/management, public relations and technology, and work as one toward further development and improvement of parking industry and Members' business.
We are also ready to introduce Members, in case of specific needs, to consultants and/or academic experts on the issues of the parking management.
Furthermore, we support Members through diverse activities, for instance as the newest topic, to play a role of industry's representative to coordinate the group insurance coverage.
---
Personnel education and training
We plan, set up and host various workshops and seminars to learn administrative measures, latest development in parking business and so on.
Annually, we hold events including followings in order to cultivate close relationship between Members and extending their knowledge;
January         New year's party
February        New year's seminar on parking business (classroom study)
March            Spring workshop on parking business (sponsorship)
June              Field tour after the annual General Assembly
October          Autumn workshop (to be held alternately in Japan and overseas every year)
---
A trend survey on parking management of Members is conducted annually and the information including the result thereof is provided to members.
---
The Association's Bulletin "PARKING" is published quarterly which carries records of our activities, articles about developments of all kinds in parking business and our original serial articles. We also provide information through our website.
---